Social Media Marketing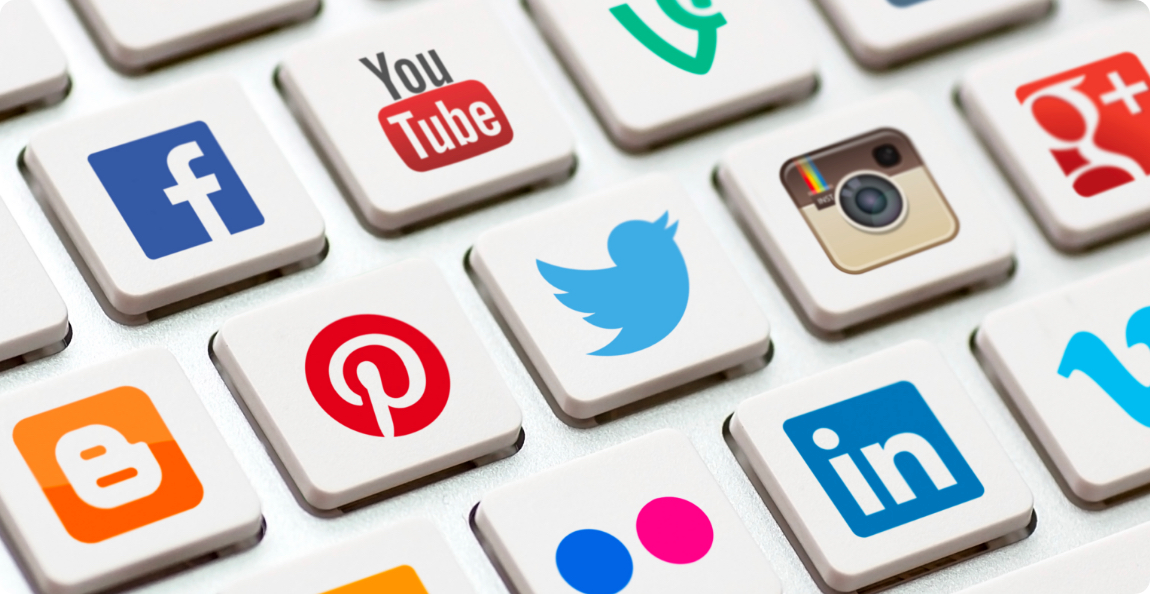 We talked about the importance of Copywriting, SEO and PPC. As you got the feeling, they all come hand in hand and somehow complimentary. It is much wiser and better to combine them, a little of everything, instead of one. You know it from the management courses – Risk Spread and diversification.
However, in our current times of internet addiction, the one option that must be considered immediately to be used is Social Media Marketing. Of course. According to Statista, 4.5 billion people now use the internet, while social media users have passed the 3.8 billion mark. Almost 60% of the world's population is already online. Globally, more than 5.19 billion people now use mobile phones, with user numbers up by 124 million (2.4%) over the past year.
It's a shame to not leverage social media and this Holy Grail.
---
What does Mobiteam do for that?
We create successful, customized social media strategies for your website. That means that we use a series of tools and knowledge of SMM (Social Media Marketing) that have proven results, over time, for any of our customers. Here are the 4 social channels available for online promotion:
By this moment, AR technologies are used in multiple fields of the healthcare system, such as:
Facebook
Instagram
LinkedIn
Pinterest
We are increasing your online visibility on social networks
That means that we take responsibility for managing your social media accounts. That includes taking care of visitors' opinions on these networks regarding the business you have, implicitly the quality of your services and products. To share the information, posts they will engage, read and act accordingly to our scope.
Posting events/contests, news, and descriptions of your offers, services, and campaigns on Social Media networks
The goal is transforming your business into a well-known brand, which we maintain through well-calculated methods on the online market, focusing, of course, on the social networks mentioned previously.
We periodically analyze the results obtained by our social media marketing management. We take note of what worked and what didn't and the critical elements of the campaigns we started. That helps us understand what exactly had a substantial impact on the public and what left it indifferent.
That is how we find the most appropriate content to rely on in the future to promote your online brand further. This way, we improve, every time, the quality of the content posted and the various elements that bring profit on social media.
Creating advertising campaigns through Facebook, and Instagram Ads
Each social media promotion campaign is developed by our experts thoroughly, with the strict goal of making a profit or the requested action, may it be a click, subscribe, register, download or buy.
Concrete Work Steps We Take To Achieve Our Goals
Depending on your current level of promotion on social media, Mobiteam goes through the following steps with you:
Create a Facebook Page, Business profile
Creating a cover design.
Making qualitative, informative, and at the same time, engaging content.
Daily posts and distributions.
Creating photo albums on Facebook.
Uploading videos to Facebook.
Facebook Quizzes / Pools.
Monitoring activities carried out.
Deleting SPAM.
Conducting research and gathering Likes on relevant pages.
Creating and managing the advertising campaign.
Constant reporting of the results obtained.
Does your website, institution or business need to be lifted up on the Social Media? To be above your competitors and in front of your potential target group, readers and clients? Let us, Mobiteam GmbH, work on this topic, with our proven experience and know-how.