Every time there is a new version of WordPress coming out, there's a lot of excitement and commotion in the community. A lot of people are excited about the new features, while others are pessimistic about them, and the same things have happened with WordPress 5.0.
Today we will discuss the new features of the recently released update and what you can expect from them. Bear in mind that everything needs to change, even WordPress and those changes drive innovation, especially in the development world.
Gutenberg – The new block-based editor
The biggest feature of the WordPress 5.0 update is the new editor called Guttenberg. However, it has received a lot of different reviews within the community. At the moment, the reviews of Gutenberg editor give it a poor 2.5 out of 5, which is troublesome.
This editor has been added to the core and many users are worried about it because it hasn't been reviewed properly nor optimized, in their opinion. One of the reasons why so many people like and use WordPress is because of its user-friendly editor, and this new change is going to stir up a lot of trouble.
How Gutenberg will impact plug-ins
One of the greatest worries about Gutenberg is its compatibility. More specifically, how it will integrate with other plugins on WordPress. All WordPress websites have at least one plugin on them, while there are a lot of those that also have customized back-ends, meaning that all of them could conflict with Gutenberg.
However, this is why the Gutenberg editor itself comes in the form of a plugin and not as a core of WordPress. The developers and WordPress users have demanded that it remains as a plugin, making it easy to manage in case there are issues with other plugins.
Changes to WordPress Rest API
The new 5.0 WordPress has an improved Rest API. These improvements will allow developers to easily send or pull any data from a certain website. This, in turn, allows them to easily create and display new featured products. Additionally, this update will also make it easier on the developers to create applications, as it makes the platform act as a friendly framework, which makes their jobs more convenient.
The new API's infrastructure also has new core endpoints so that the editor has all the data it needs. The reason why they are within the API is that it allows same filter hooks and actions to be used for modifying responses and requests.
Site and theme building go a whole lot easier
Gutenberg is a block-based editor, meaning that it is designed to make the whole website building process a lot easier. Simply put, the blocks are built-in templates for a certain section of a post or a website. One of these blocks is "table block", which can be used to quickly create a table and change its rows or columns.
WordPress 5.0 also makes it easier to build custom themes. Building themes always required simple development knowledge but Gutenberg completely removes the need for development skills. Creating a custom theme suited for your custom logo design has never been easier.
Tips to handle the transition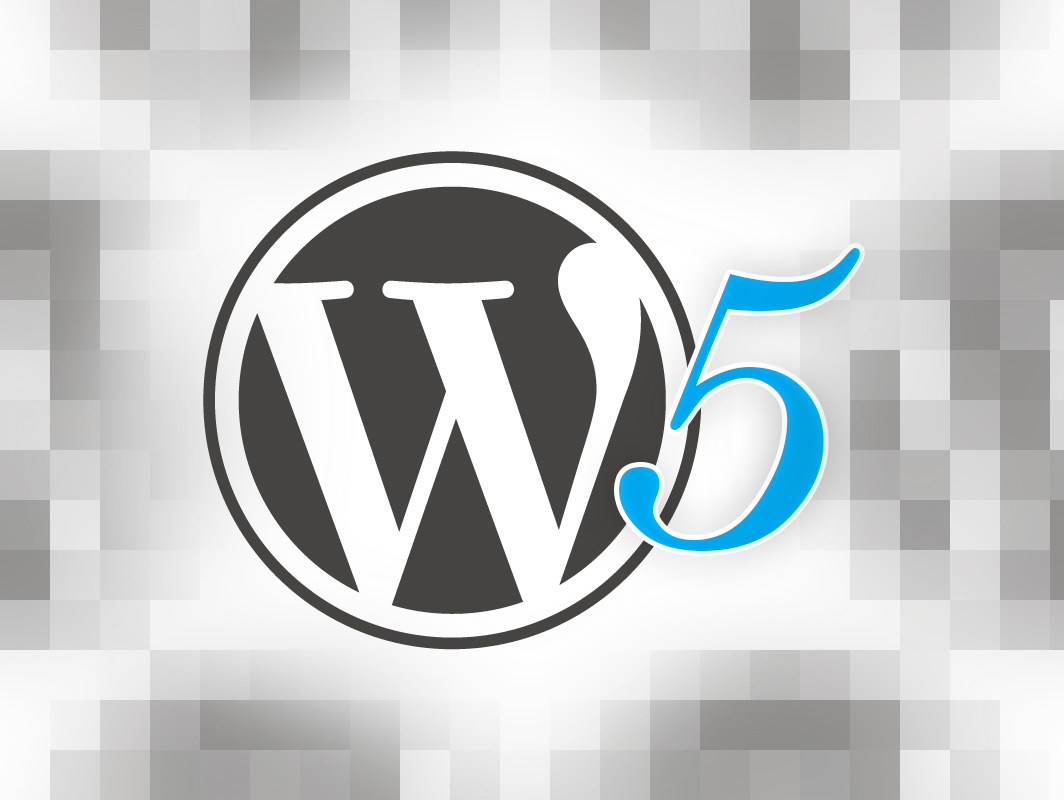 Don't go directly to the pessimist camp without even trying the new block editor. Users are always lazy to switch to a different platform and they will always criticize it. However, we found Gutenberg to be really intuitive and easy to use, especially for people who love page builders. The general advice is to test Gutenberg on your sites before you start using it.
This is how you will see whether it's conflicting with any plugins. In case you are a developer and you have clients handling the content on their site, they will need a bit of training and some trial and error with Gutenberg before you make the switch. Make sure to get acquainted with the editor before making the transition and learn how to use it so that you understand its upsides and downsides.
We hope that this post has helped you understand the crucial features of the new WordPress 5.0. In the end, we think that WordPress has gone a step further towards providing a great platform, but don't listen to us, make sure to test it out on your own and see how it works.
All that being said, you might still have troubles in understanding fully how WordPress works and what are the best methodologies and practices to implement. Do not worry, contact us at ms[at]mobiteam.de and we will help from a simple click button to complex e-Commerce platform building.