Recruiting in the tech industry is not as easy as it may seem, but joining a startup from the very beginning and growing it along the time, is for sure challenging. Either because it takes a lot of time, patience, investment, efforts but most of all passion – for a successful startup it is essential to have talented people, like Lisa.
Here at Mobiteam Top Interviews, we reveal TOP founders, executives, and managers from the startup industry – people that have impressive stories to tell, experience to share and advice to give. And Lisa from adjoe is here for this TOP interview exactly for those reasons.
Adjoe's mission is to develop technologies that reach billions of smartphone users in a drastically growing market.
#6 Interview with Mobiteam – Lisa Hilterhaus, Recruiter at adjoe
Hi Lisa,
Thank you for accepting our invitation, please Tell us a little about yourself. Your background and how did you come to this point?
I am a recruiter in a really small Hamburg based tech startup called adjoe. I started working at adjoe in October 2018 when we were still less than 10 people. Now we are almost 20 and still growing! And I am highly motivated to make that happen!
Working in a really early stage company I find my work really challenging but also rewarding at the same time. I am proud of the trust I get from our founders Jonas & Carlo in important decisions even though I just graduated from my Masters.
Being part of a company nearly from the start is really exciting and I am happy I can experience all this in the wonderful city of Hamburg. Growing up in a village near Lüneburg, I always had a connection to Hamburg.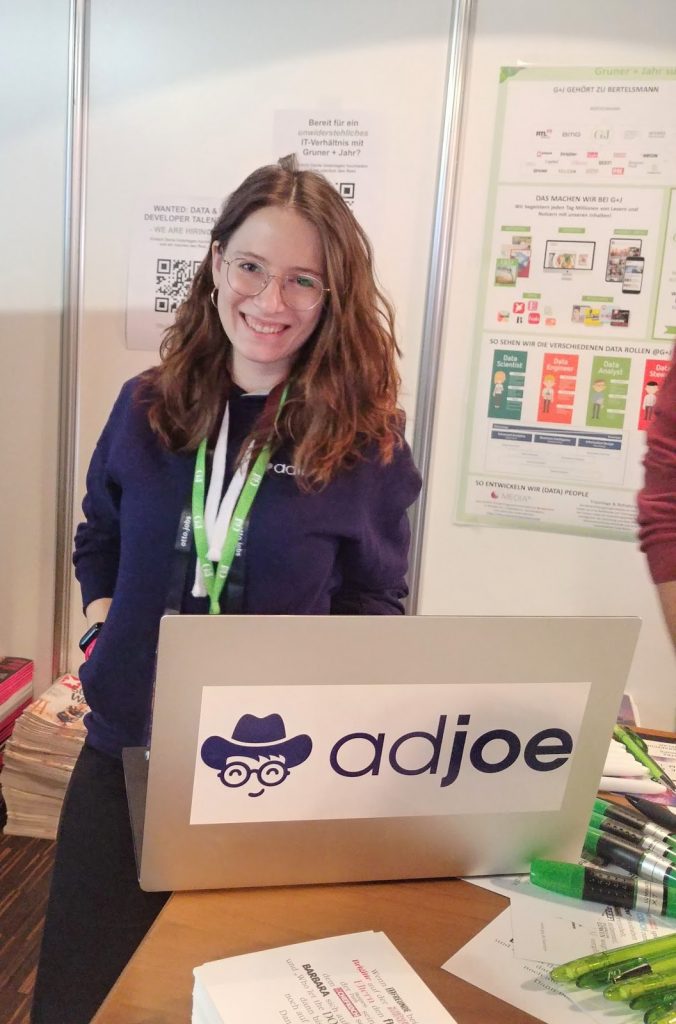 For my studies, I moved to different cities in the east of Germany. I did both, my Bachelors and my Masters, in the business field focusing on HR and leadership. I was interested in Psychology and human interaction right from the beginning.
To explore more about different cultures and – let's be honest – because I really wanted to travel for some time, I decided to go abroad for a few months to spend a semester in Namibia. It was a great adventure! During that time I learned a lot about myself and I challenged myself over and over again (e.g. I went skydiving).
Another life-changing adventure was when I decided to go to Malaysia for an internship before starting to work, but this is a story for the next question…
When and how did you start "startuping"? Is there an interesting story here?
I started "startuping" in October 2017. I learned a lot of different things in my Masters and I had a great time in Africa with many learnings and awesome experiences. But still, I felt that I am not ready to start my career.
I knew I was going to do something in HR, but what? So I decided to go abroad one more time, to experience a totally different culture – to learn more about Asia! I applied to many different companies for an internship – from big global players to small startups all over the continent. And I got an internship position in a Malaysian Startup where I was the first international student and it was the best thing that could have happened to me! I experienced creativity, a diverse culture, interesting objectives, but also the challenges a startup might have to deal with leading to a complete change of the company's strategy.
From fast growth to downsizing and changing tactics. I learned a lot, also about myself & decided my first job is going to be in a startup as well. Even though the programs for young talents in big companies always sound great,  I can not imagine having as much freedom and learning opportunities there as I have now.
For developing yourself in your early career a startup is just perfect because you will get bigger insights in the business and you can contribute your ideas and put them into practice right away as well as taking over many responsibilities at an early stage.
What do you think you'd be doing right now if adjoe didn't exist?
I guess at another tech startup  … or traveling again. 😉
I am a family person, coming back from Malaysia, I really wanted to settle down near my loved ones and besides that: Hamburg is awesome!
I am really interested in all the techie stuff and I loved the thought of growing with a company right from the start. Given these facts, I guess without adjoe my way wouldn't be that different, but I love the opportunity I got with them. I am really happy to be part of the team from a really early stage and I don't take it for granted that they gave me the chance to start with tech recruiting from the beginning of my career and without any previous knowledge about programming languages and so on.
My analytical personality helped me a lot in learning more about tech and finding the right people for us. I am really proud of every new Joe that joins us and it's exciting to see how our company culture develops.
What's your technique for staying productive throughout the day?
Recruiting for tech positions is really motivating for me because it is so challenging to find a super smart programmer who also fits in the team perfectly. But I guess every tech recruiter knows that there is also a downside.
Hiring for tech positions can be really rewarding but it can also give you a really hard time, especially when it comes to active sourcing. I stay productive by structuring my day with a mixture of repeating tasks, interesting new projects and some extra time for unexpected events.
It is nice to combine daily tasks, learning sessions and some research to explore new strategies or improve small things to finally find the perfect next hire. A little change of focus helps a lot, especially after lunch. 😉
Besides that, I keep my mood up with a little coffee and some music.
How do you define "being successful"?
For me, being successful is doing what you love and doing it well! But I also see being successful as an unachievable goal. This sounds sad somehow… But when are you doing your job well? What I define as success in completing a task or solving a problem changes with every achievement. I learn, I gain experience and things get easier.
So, the next time, I want to get to a solution faster or I want to achieve a higher level of quality. So what I perceive as "being successful" changes with my development and setting of new goals.
But of course, for me as a recruiter, every hire is a new success and onboarding a new Joe and seeing his positive development in the team is the most rewarding experience for me.
What do you like to do when you're not working?
I love traveling – as you might have noticed already. So whenever I got some free days, I prefer to travel and explore new places. If I am not traveling, I choose to spend some time with my loved ones, try something new in Hamburg or do what I love.
I love everything that has to do with food. So I'd go out and try new restaurants or get creative at home.
I can relax very well while cooking and also while working out! The feeling after a good workout at the gym or a martial arts session is just amazing! It's all about balance and staying curious.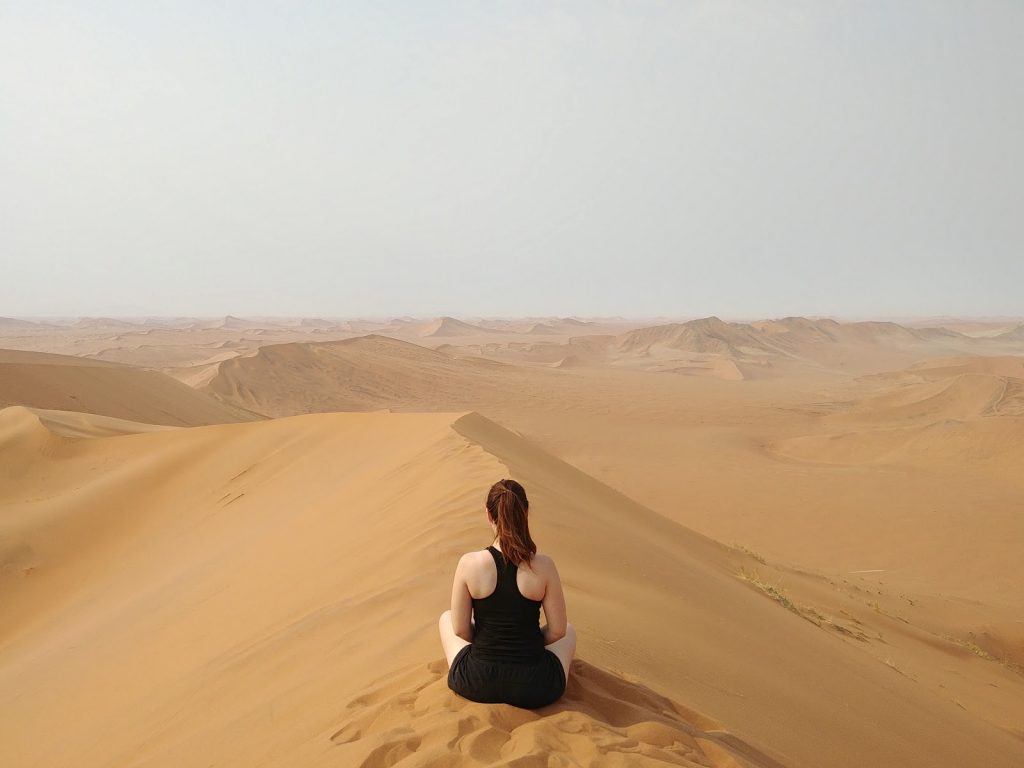 What are your recommendations for a startup novice?
My No.1 advice is: take it easy! There are always challenges in the fast-paced environment of a startup. Take them as they are and make the best out of it! Working in a startup gives you a lot of possibilities, but I also always tell my candidates without startup experience that it's not for everyone and if you prefer more guidance and stability a corporate environment may suit you better. You need to be a self-starter and be aware of the uncertainty that also comes with the great startup life that everyone hypes. It is just as great as everyone says – if it suits your personality!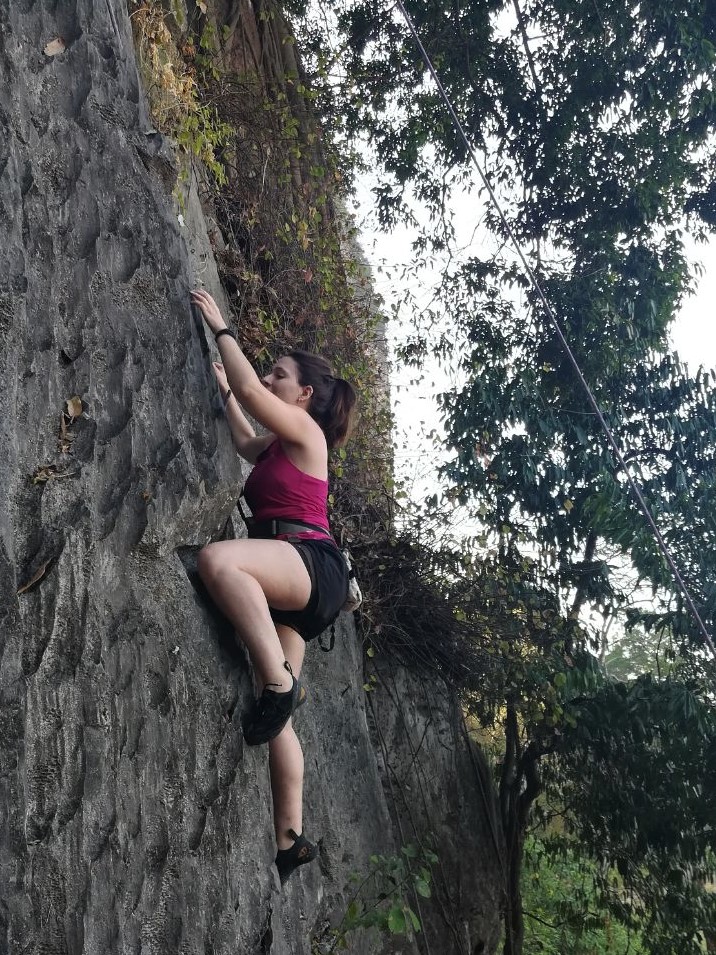 My personality also used to fit more into a corporate, well-established company. I love clear steps and I have never felt comfortable in taking risks. Yes, I struggle sometimes, especially in taking responsibility and make decisions independently because I don't have much experience.
But I love to challenge myself and I grow every time I step out of my comfort zone. So what I recommend is: Don't stress yourself too much about all the challenges you will have.
Every single one will be a great opportunity to grow and develop your personal and professional skills!
Thank you, Lisa, I am sure that your experience and best practices will help our readers to reach their goals easier. Your advice and recommendations are useful and based on real-life challenges that not everybody has the chance to tell a story after going through them.
Mobiteam Top Interviews blog aims to help startups and companies to increase their online presence and acquire a new audience. If you think your story is worthy and interesting enough to be told on Mobiteam, don't hesitate to contact us – It's free