Founders should stop worrying about keeping expenses low and be focusing on their business. 
Keeping expenses to a minimum won't reduce your costs when starting a business. While it may seem rational to keep as many expenses to a minimum as possible while you grow, it is also important to make room in your budget for the long-term. Unfortunately, organizations do not always realize people are their greatest assets and main competitive advantage. In failure to do so, human resources is oftentimes neglected from the importance it should have. 
In an effort to "save money" 54% of small business owners mistakenly handle employment matters on their own. Not surprisingly, less than half of them are confident in their company's HR structure. Perhaps because, according to the same study, 82% of HR managers have no formal HR training and less than a quarter believe they have access to the tools they need to succeed. 
What business owners fail to realize is that of all companies, small and medium-sized enterprises (SMEs) stand to benefit from online HR software the most because it acts as a full-time HR admin. HR software is the perfect ally for overloaded small workforces. In this article for Mobiteam, we'll go over the HR hidden costs and concerns and benefits of using HR software like kiwiHR. Let's dive right in!
HR concerns and hidden costs
When small business owners, who are already overloaded with work, take on HR duties, they might be hurting their business more than helping. But why? According to a recent study, only 1 in 10 leaders responsible for more areas actually enjoys HR tasks. Moreover, only 35% of ad-hoc managers would continue to perform HR tasks if given the choice and 24% cite that dealing with HR tasks on their own had a negative effect on work satisfaction. Let's take a look at the causes of this burden:
Changing legalities: 

78% of small business owners say that keeping up with HR compliance and laws is very challenging. Even if the regulations are beneficial for employees and a better work culture, it's difficult to stay updated and compliant.
Other team consequences: 

Additionally, there are many other HR topics SME executives are concerned about. Specifically, they're afraid their organizations will become weakened at these critical checkpoints:
Complying with laws and regulations (60%)

Resolving employee conflict (59%)

Providing team reviews or proper onboarding (49%)

Employee data compliance (46%)
To mention a few. In fact, HR tasks make up about 20% of an ad-hoc leader's time, equaling 700 hours of work a year. Thankfully, there's a hero ready to rescue those HR managers trapped in archaic processes. Say hello to HR software.
How HR software helps SMEs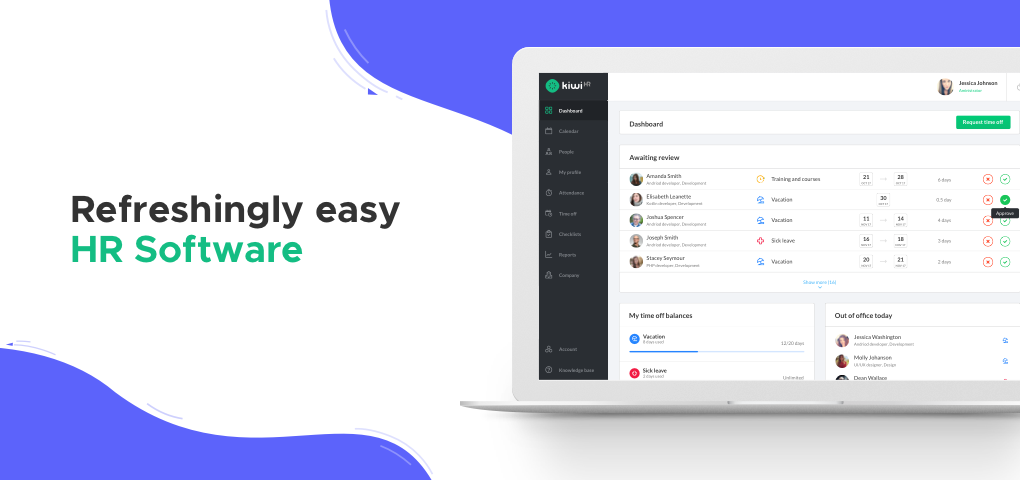 Due to budget limitations, SMEs often assign HR tasks to other departments for the sake of saving expenses. Yet, HR software should not be seen as an expense, but rather as an investment. At some point, employees must start focusing on the tasks they were hired for, instead of half-overseeing HR matters they're not trained for. Investing in HR software will result in time and costs savings with optimized and error-free processes. Here's how:
#1 Benefit from digital employee files
 Administrative tasks make up to 40% of all HR tasks. Managers can easily get overwhelmed. From gathering new employees' documents to terminations, they have too many paper-based tasks to deal with. When a portion of these tasks is automated, managers feel relieved and are able to focus on HR tasks that really matter. Embracing a paperless office and making the switch to a digital people system ensures employee records are always up to date. Moreover, HR software helps managers get paperwork under control by allowing employees to edit their own personal information thanks to employee self-service.
#2 Never work with spreadsheets again 
 Are you currently using leave planner or timesheet spreadsheets? Up to 88% of spreadsheets contain mistakes, do you have time to fix them all? It only takes an incorrect formula to replicate the mistake across all records in the spreadsheet. If you're still wasting time fixing mistakes, you need to upgrade to HR software.
Smart HR software will do the math for you and accurately show remaining leave balances, working hours, overtime, and more. The right numbers will be worked out like magic. Multiple working arrangements? No problem. With HR software you can create as many work schedules or time off policies as necessary to fit your employees' needs. 
An Automated absence management or time tracking will help you save time and get rid of repetitive processes. Considering 77% of employees expect easier ways to complete routine tasks such as tracking time and attendance or requesting time off, HR software is also wanted by employees. Ultimately, happy employees translate as higher employee retention, which brings us to the next point
#3 Increase employee retention with onboarding
Did you know that companies providing a meaningful onboarding process can retain up to 90% of new employees? Give them a good first impression with a structured and professional onboarding. Creating and assigning checklists to new employees gives them a productive start and smoothly integrates them into the company. Save time welcoming new hires and create perfect first days thanks to kiwiHR's checklist templates. Templates are not only limited to onboarding, but they can also be used for laying out internal processes and offboarding.
#4 Centralize all information with a single HR software
 In order to share general company policies, employee handbooks or documents, you could print them out and distribute them manually. Or you can seamlessly share them via HR software. Sharing documents and laying our processes will keep your desk clean, your company structured, and everyone updated. As an added benefit, you'll be able to find the data you need with timesheets and time off history per employees. An HR software with a simple and clean interface allows managers to find the data they need, without having to go over old emails or endless spreadsheets.
#5 Costs savings
 Time is money. When managers' working time and workload is decreased, your resources are maximized. How? Relieved managers will be able to focus on other tasks thanks to HR software who supports them as a full-time HR admin. This also removes the burden of multitasking and underperforming in all areas they are responsible for.
#6 Increased security and compliance
 An added benefit of moving employee records to the cloud is increased safety. Thanks to the role permission you can define exactly who access which information and avoid any internal data breaches. When handling sensitive information such as that included in employee records, it is important to consider security implications and data protection laws such as GDPR. With kiwiHR, you can sleep soundly knowing your data is stored in a secure and GDPR compliant HR software.
kiwiHR: the perfect HR software for SMEs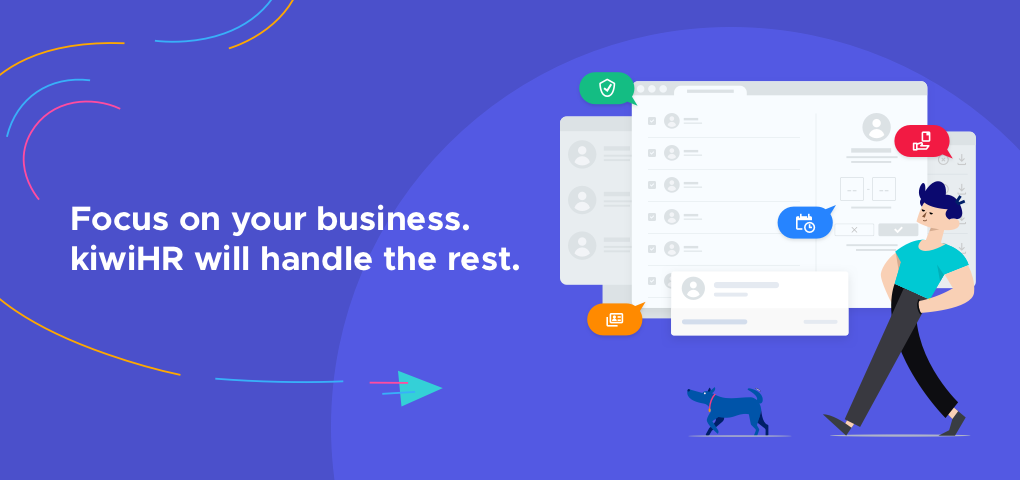 kiwiHR was created with the mission to provide the benefits of digitalization to SMEs for a fair price. Implementing HR software like kiwiHR helps SME to automate tasks, maximize resources and save money. What are you waiting for? Claim your free trial today.